An exclusive growth opportunity in Northern Sweden
Norrlandsfonden is a trust fund that works to promote the development of companies with ambitions for growth in the counties of Norrbotten, Västerbotten, Västernorrland, Jämtland and Gävleborg.
Our customers can be found across all business sectors, from production industry and tourism to IT and biotechnology. We are particularly interested in companies that invest in new technology and new business areas where there are ample opportunities for growth.
We offer flexible top-up loans for establishment, development and expansion. With different types of loans, guarantees and guaranties, we can provide tailor-made solutions for companies to top up and complement existing capital investment and financing.
Every year, we lend about 300 million SEK, enabling dynamic, progressive investments and helping companies to grow. Norrlandsfonden is independent but works in close collaboration with banks, venture capital companies, auditors, county councils, local business development agencies and other actors involved in creating viable and expanding enterprise in Northern Sweden.
We are proud to help the business community of Northern Sweden to grow and become even stronger.
Please contact us for more information and let us show how we can help you.
Kind regards,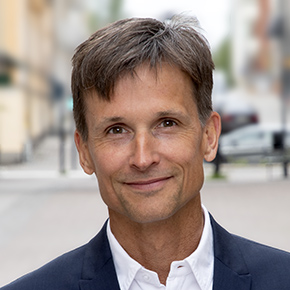 Niklas Jonsson
Managing Director
+46 70-535 13 75
[email protected]
Offices
Sundsvall Office:
Norrlandsfonden
Visiting and postal address: Storgatan 31, 852 30 Sundsvall
Phone: +46(0)920-24 42 50
Luleå Office:
Visiting and postal address:Köpmangatan 40 A Box 56, 971 03 Luleå
Contact:
Phone: +46(0)920-24 42 50
[email protected]